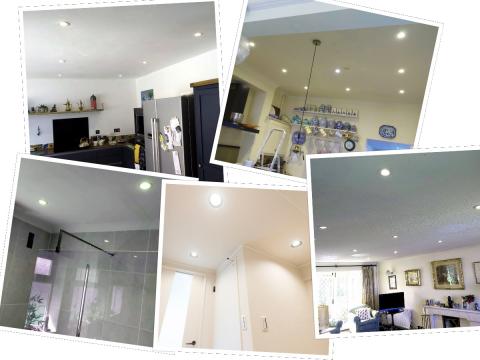 Selecting the right lighting is a key element in setting the mood and preferred atmosphere whilst improving the look and feel of any room or space.
LED downlights are a popular choice due to their versatility, minimalist design and energy efficiency. Combining functionality and style, downlights provide clear, bright and effective lighting for a variety of areas, including bathrooms, living rooms, kitchens, reception areas and offices.
Here are a few examples of the work we've carried out recently.